Aug 27
2015
17 Strong Women In History Who Destroyed Stereotypes and Inspired Future Generations
Throughout history, women of strength, will and vision have fought to break free from society's norms, fighting for freedom, human rights, and equality.
Here are 17 most rebellious who influenced history forever:
1. Nadezhda Tolokonnikova and Maria Alyokhina
These two are members of the Russian feminist punk rock band Pussy Riot, and are also known human rights activists. They were arrested, charged and convicted of "hooliganism motivated by religious hatred" after protesting against Russian President Putin in Moscow's Cathedral of Christ the Savior in 2012.
Yuri Kozyrev for TIME
2. Tawakkol Karman
Karman is a journalist and politician in Yemen. She serves as the chair of Yemen's human rights group Women Journalists Without Chains. Karman was arrested a few times during her peaceful protests most notably for pressuring Yemen President Ali Abdullah Saleh to step down from power.
REUTERS
3. Aung San Suu Kyi
Burmese opposition politician and Nobel Peace laureate Aung San Suu Kyu is the foremost leader of National League for Democracy (NLD) in Burma. The League aims to democratize the Southeast Asian Nation. In 1990, during the general election, NLD won 59% of the national votes and 81% of the seats in Parliament. The government refused to acknowledge the votes, placing Suu Kyu instead under house arrest for 15 years.
Platon for TIME
4. Corazon Aquino
Corazon "Cory" Aquino was the President of the Philippines from 1986-1992. She was the first woman to hold that position in the country. Aquino led a peaceful People Power Revolution which led to the end of the 10-year authoritarian rule in the Philippines under Ferdinand Marcos from 1972 to 1981.
Washington Post
5. Phoolan Devi
Phoolan Devi infamously known as the "Bandit Queen" of India. She was estranged from her family at a very young age and later on became the moll of the leader of an Indian bandit group. They began a streak of violent robberies across India that targeted upper class people. She also led the massacre of over 20 men in the high-caste village in 1981 that led to the death of her former lover.
The Bandit Queen
6. Angela Yvonne Davis
Davis is a prominent American counterculture activist in the 1960s and the leader of the Communist Party USA. She was accused of supplying the gun used to kill a federal judge. Davis fled and was included in the Most Wanted List. She was caught in New York but was acquitted in 1972.
The Red List
7. Golda Meir
Golda Meir became 4th Prime Minister of Israel on March 17, 1969. She made her mark on the revolutionary Zionist movement during 1973 Yom Kippur War.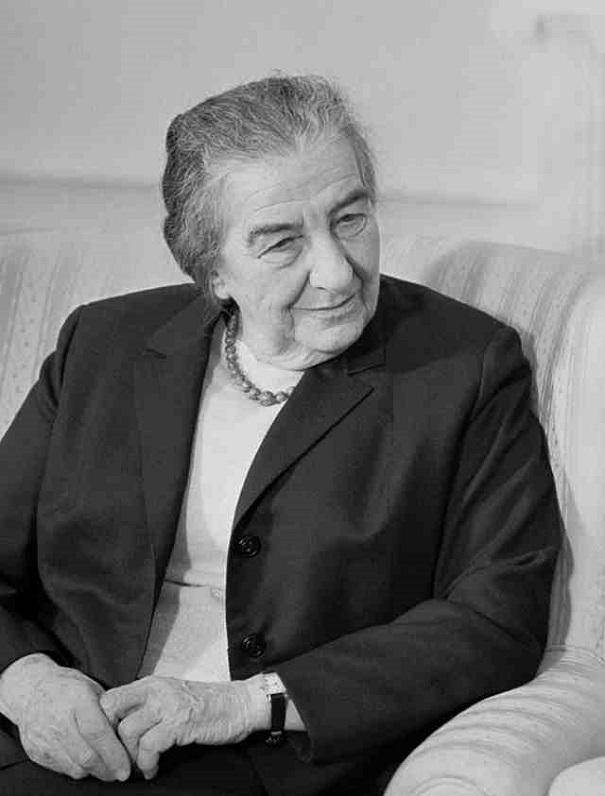 Wikipedia
8. Vilma Lucila Espin
Vilma Lucila Espin Guillois took up arms against the Batista dictatorship in the 1950s. She's the wife of Raul Castro and was often referred to as "Cuba's First Lady." Espin disproved the stereotyping of docile Carribean woman by wearing full army fatigues.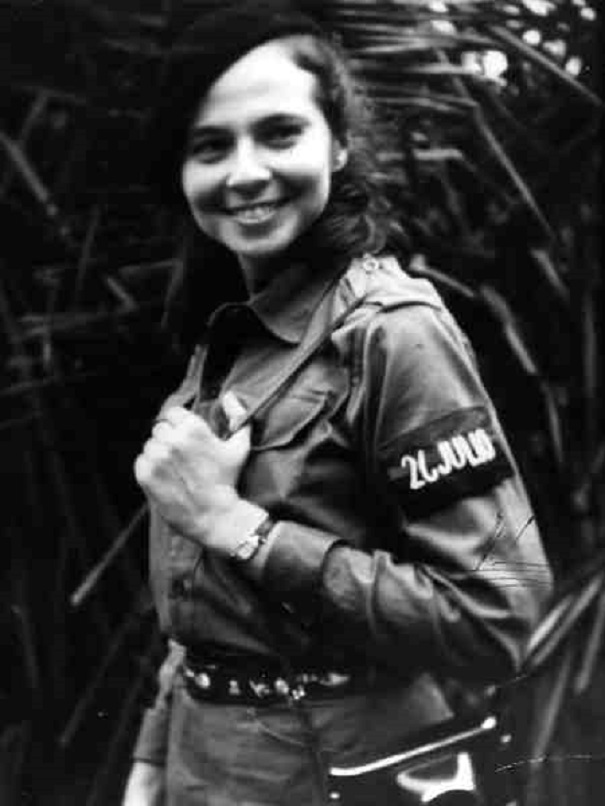 Cubahora
9. Janet Jagan
Janet Rosenberg Jagan was an American-born socialist politician. She founded the People's Progressive Party in Guyana with her husband to promote Marxist ideals. She was jailed by British Prime Minister Winston Churchill. Jagan went on to became the first woman president of Guyana in 1997.
Larry Luxner