Aug 15
2016
36 Color World War One Photos That'll Leave You in Awe
31. Members of the Scots Fusiliers take cover in front of a German trench they had just charged and captured, 16 June 1915.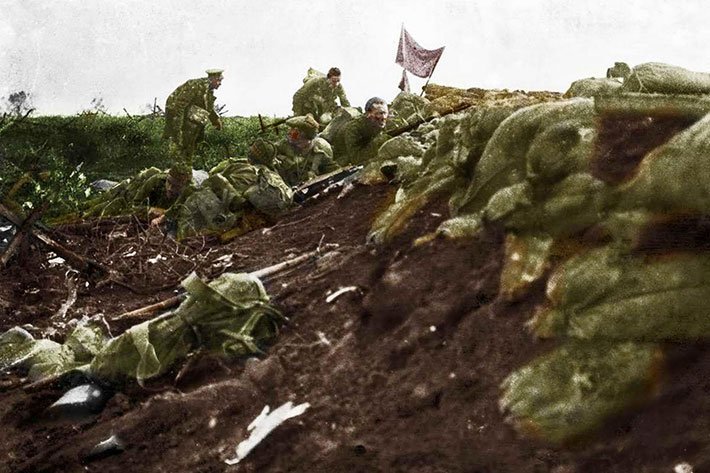 via Liverpool Echo
32. A British Cavalry Scout on alert. This image shows the care the soldiers take of their horses, for although the horse has only a slight injury he is well bandaged. November 1914.
via Liverpool Echo
33. King George V picks up a Boche helmet on his visit in the Western Front, France. World War One. 26th July 1917. The King .
via Liverpool Echo
34. Carrying party of the 1/7th King's Liverpool Regiment, 156th Brigade, 55th division. They bring up rations in containers to the soldiers in the trenches in the La Bassee Canal Sector, 15 March 1918.
via Liverpool Echo
35. Female road sweepers cleaning the streets of Liverpool while the men are away fighting, 21st March 1916.
via Liverpool Echo
36. A British official observes from a distance the destruction of an ammunition dump before retreating from the advancing German army, April 1918.
via Liverpool Echo